Voss Golf Course
Address: Golfparken 9, 5710 Skulestadmo
Date: Wednesday 21 oct 2020 - Saturday 31 Oct 2020
Show map
Address: Golfparken 9, 5710 Skulestadmo

This high quality golf course is surrounded by a breathtaking landscape, located near lake Lønavatnet and the steep mountain side of Mt. Lønahorgi the hills, at the bottom of a wood covered valley.
A visit here can give you an exceptional nature- and golf experience.

9-hole golf course, which is easy to walk but with challenges. The course suits both beginners and experienced golfers.

Voss Golf and Activity park also features a cafeteria, serving light meals, with license to sell beer and wine.

Season: May - October
Colf course: Open 07:00 - 21:00
Drivingrange. Open 07:00 - 21:00
Café: Open every day in June - August, outside season in weekends.
Show more
Date

Wednesday 21 oct 2020
Thursday 22 oct 2020
Friday 23 oct 2020
Saturday 24 oct 2020
Sunday 25 oct 2020
Monday 26 oct 2020
Tuesday 27 oct 2020
Wednesday 28 oct 2020
Thursday 29 oct 2020
Friday 30 oct 2020
Saturday 31 oct 2020
About this activity
Contact person email
Website
Opening hours
Open in the season between 7AM and 6PM.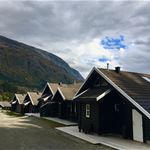 Cabins
Distance: 4.8 km
Cozy cabin area with self-service cabins located right below the ski resort. Bavallslia is the area closest to the ski ticket office and chair lift in Bavallen. The cabins are located 500 meters from the reception.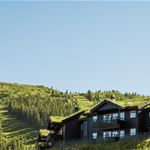 Cabins
Distance: 4.8 km
Stay in modern self service cabins at Tråstølen - our newest cabin area in Voss Resort. The cabins are located uphill in the resort and right next to the ski slopes (ski in/ski out), about 2-3 km from the reception.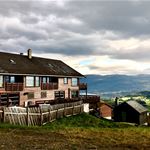 Cabins
Distance: 4.8 km
Charming self service cabins with nature right outside your doorstep. This cabin area is located close to our reception, and 100-500m from the ski lifts.