Myrkdalen Sport & Ski Hire
Address: Klypeteigane, 5260 Vossestrand
Date: Friday 20 nov 2020 - Thursday 31 Dec 2020
Show map
Address: Klypeteigane, 5260 Vossestrand

Sports store, ski rental and ski school under the same roof in Myrkdalen.
In the store you will find several sports brands such as Åsnes, Bjørn Dæhlie, Sweet, Kari Traa, Bula, Ortovox, Helly Hansen, We Norwegians and many more.

Myrkdalen Ski Rental offers a broad range of alpine skiing equipment in all sizes for beginners, advanced and experts. You can also rent snowboards, cross-country skis and covered sledges. Helmets are free of charge, subject to availability.

If you want to tune up your equipment, the ski rental can do everything from sharpening edges, waxing and grinding, to fitting or replacing your bindings.

In summer you can also rent bikes.
Show more
Date

Friday 4 dec 2020
Saturday 5 dec 2020
Sunday 6 dec 2020
Monday 7 dec 2020
Tuesday 8 dec 2020
Wednesday 9 dec 2020
Thursday 10 dec 2020
Friday 11 dec 2020
Saturday 12 dec 2020
Sunday 13 dec 2020
Monday 14 dec 2020
Tuesday 15 dec 2020
Wednesday 16 dec 2020
Thursday 17 dec 2020
Friday 18 dec 2020
Saturday 19 dec 2020
Sunday 20 dec 2020
Monday 21 dec 2020
Tuesday 22 dec 2020
Wednesday 23 dec 2020
Thursday 24 dec 2020
Friday 25 dec 2020
Saturday 26 dec 2020
Sunday 27 dec 2020
Monday 28 dec 2020
Tuesday 29 dec 2020
Wednesday 30 dec 2020
Thursday 31 dec 2020
About this activity
Opening hours
Sunday - Thursday: 09:00 - 16:00 Friday - Saturday: 09:00 - 18:00
Hotels
Distance: 76 meters
Myrkdalen Hotel has a perfect location with ski in – ski out access to the largest ski resort in Western Norway and 28 km of groomed cross-country trails. In summer the area offers a variety of hiking trails, adrenaline – filled activities and the idyllic Sogne Fjord and Nærøy Fjord are close by.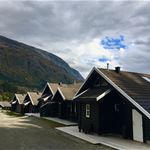 Cabins
Distance: 23 km
Cozy cabin area with self-service cabins located right below the ski resort. Bavallslia is the area closest to the ski ticket office and chair lift in Bavallen. The cabins are located 500 meters from the reception.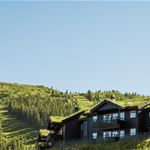 Cabins
Distance: 23 km
Stay in modern self service cabins at Tråstølen - our newest cabin area in Voss Resort. The cabins are located uphill in the resort and right next to the ski slopes (ski in/ski out), about 2-3 km from the reception.