Hangurstoppen Restaurant
Address: Evangervegen 5, 5704 Voss
Date: Friday 20 nov 2020 - Thursday 31 Dec 2020
Show map
Address: Evangervegen 5, 5704 Voss

Great views and locally produced food at the top station of Voss Gondol!
Hangurstoppen Restaurant is, with its seating capacity for 450 people and two floors, Voss' largest restaurant and aprés ski. Here, you can enjoy homemade meals, based on local ingredients from several farms in and around Voss. The menu is based on the simple and rustic,
combined with great flavours.


Menu:
At Hangurtoppen Restaurant, all food is cooked from scratch. The restaurant serves homemade and local food, with ingredients from several local farmers. You can order both cold and warm dishes.

Examples from the lunch menu is wrap with organic chicken, ciabatta with brie from Ostegården and rye bread with juniper-smoked rainbow trout from Leiren Laks. Some of the dishes available throughout the entire day is the "Hang-burger" with meat from Selheim Gard and the "Hangur-sausage" with meat from Smalahovetunet.

The large outdoor-area and generous windows provide a good view of the natural surroundings and mountains at the top.

See full menus here!

Meetings & Groups:
Hangurstoppen Restaurant welcome companies, groups and organisations. Here, you'll find conference and meeting facilities for approx. 50 people.
Show more
Date

Wednesday 25 nov 2020
Thursday 26 nov 2020
Friday 27 nov 2020
Saturday 28 nov 2020
Sunday 29 nov 2020
Monday 30 nov 2020
Tuesday 1 dec 2020
Wednesday 2 dec 2020
Thursday 3 dec 2020
Friday 4 dec 2020
Saturday 5 dec 2020
Sunday 6 dec 2020
Monday 7 dec 2020
Tuesday 8 dec 2020
Wednesday 9 dec 2020
Thursday 10 dec 2020
Friday 11 dec 2020
Saturday 12 dec 2020
Sunday 13 dec 2020
Monday 14 dec 2020
Tuesday 15 dec 2020
Wednesday 16 dec 2020
Thursday 17 dec 2020
Friday 18 dec 2020
Saturday 19 dec 2020
Sunday 20 dec 2020
Monday 21 dec 2020
Tuesday 22 dec 2020
Wednesday 23 dec 2020
Thursday 24 dec 2020
Friday 25 dec 2020
Saturday 26 dec 2020
Sunday 27 dec 2020
Monday 28 dec 2020
Tuesday 29 dec 2020
Wednesday 30 dec 2020
Thursday 31 dec 2020
About this activity
Contact person email
Website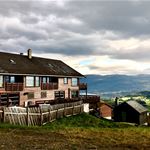 Apartments
Distance: 1.7 km
Stay in modern self-service apartments with the mountains and nature is located right outside your doorstep. These apartments are located on the second floor above the reception, 100-500 meters from the ski lift.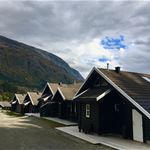 Cabins
Distance: 1.7 km
Cozy cabin area with self-service cabins located right below the ski resort. Bavallslia is the area closest to the ski ticket office and chair lift in Bavallen. The cabins are located 500 meters from the reception.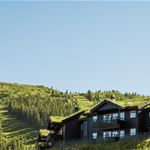 Cabins
Distance: 1.7 km
Stay in modern self service cabins at Tråstølen - our newest cabin area in Voss Resort. The cabins are located uphill in the resort and right next to the ski slopes (ski in/ski out), about 2-3 km from the reception.