2-day beginners course in white water kayaking - Vått & Vilt
Address: Vangsgata 45, 5700 Voss
Show map
Address: Vangsgata 45, 5700 Voss

Learn basic white water kayaking in the river over two days.
On this two-day course you will learn basic white water kayaking techniques and how to be safe on the river, while you have a lot of fun.

To book this course, contact Vått & Vilt at [email protected] or +47 91374995.

We start the course in calm waters, and pratice how to get in and out of the kayak, different paddling techniquies, how to cross the river and how to paddle safely. Day two we will take what we learned at day one, and practice it on a little more advanced part of the river.

The course is for everyone between 16 and 60 years old who wants a fun weekend.

Meeting point:
Vangsgata 45

Experience:
No previous experience needed

Duration:
09:00 - 16:00 both days

Price per person: 3250,-

Available courses in 2020:

- 20 - 21 th of May
- 20 - 21 th of June
- 27 - 28 th of June
- 11 -12 th of July
- 18 -19 th of July
- 1- 2nd of August
- 8 - 9th of August
- 22 - 23th of August
- 12 - 13th of September
- 19 - 20th of September
Show more
About this activity
Contact person email
Links
https://vaattogvilt.no/elvepadling/
Hotels
Distance: 1 km
Store Ringheim Hotel is an old farm that is restored and made into a small and unique boutique hotel.
Hostels
Distance: 1.6 km
Located with own beach 800m from Voss station. 4-5-bedded standard room with bunk beds that can be booked privately for 1-4 persons. No extra cost for children from 0-3 years. Rate includes bed linen and breakfast. All our rooms have toilet and shower.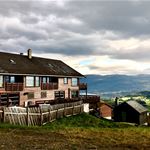 Apartments
Distance: 2.8 km
Stay in modern self-service apartments with the mountains and nature is located right outside your doorstep. These apartments are located on the second floor above the reception, 100-500 meters from the ski lift.