Stargazing on showshoes - Wild Voss
Address: 5700 Voss
Date: Tuesday 17 dec 2019 - Tuesday 21 Apr 2020
Show map
Address: 5700 Voss

Guided evening trip on snowshoes into the winter mountains of Voss.
Snowshoes allow you to wander easily through deep snow and enjoy the winter landscape. When Voss Resort is open for evening skiing, we make use of the chair lift to enjoy a unique evening walk on snowshoes. Stepping off the chairlift, we find ourselves within reach of some really lovely mountain terrain. Join our guide on a round trip on top of mount Hanguren, away from the lighted, groomed pistes.

Trip description:
This evening trip gives you the chance to feel the what it's like to be out in the dark winter mountains. On a clear night, the starry skies will spread out wide above our heads, adding mystery and beauty to our surroundings. This is a non-technical and family-friendly experience in the snow. If you are the playful type, you'll cherish the opportunity to play around in the snow, dig a cave, slide down small cliffs, climb trees or follow grouse tracks. During a typical trip, your guide will make sure you learn basic skills for safe travel in winter, introduce you to both nature and local culture and make sure you feel comfortable. Your head lamp will light up your surroundings, allowing for safe travel even in the dark.

Meet your guide outside the ticket office at Voss Resort in the afternoon. Your guide will help you gear up with proper clothes, boots, a head lamp and snowshoeing equipment. We use the chair lift to reach the starting point of our snowshoeing trip, at the very top of mount Hanguren. The weather can be windy up here, so you'll soon appreciate the extra layers of clothing.

We locate a suitable place for a rest, build a bonfire and enjoy hot drinks and a bite to eat. We use the heat of the flames to prepare our meal. Here's an opportunity for you to learn what it takes to make a bonfire of your own. If the weather is bad, we'll all join forces and build an improvised shelter to keep us dry and out of the wind. You'll find that the time spent around the bonfire provides a good opportunity for contemplation and leaving the civilised world behind for a few moments.

We return to the ski resort before closing time and use the chair lift to get back down. An exhilirating experience in itself!

Practical details:
Meet outside the ticket office at Voss Resort Bavallen at 3.30 p.m. Having a private car is preferable. Parking at Voss Resort is free. You could call a taxi +47 56 51 13 40. We are happy to help you organise transportation. ​

We are back at the car park no later than 8.30 p.m.

For your safety and wellbeing, we provide the following equipment without added cost:
- Warm winter boots of high standard.
- Woolen clothing such as mittens, beanie, sweaters, head-over scarf and socks.
- Headlamp
You are free to use your own clothes, as long as it is considered adequate by your guide prior to departure.

​​Physical requirements:
This is a non-technical and family-friendly experience in the snow. This trip is suitable for healthy people who would like to spend some time out in the snow. This trip takes you through mountain terrain, where the weather could get cold and windy. No prior hiking experience is needed. The return ride on the chair lift could feel stressful if you are afraid of heights.​

Clothing and equipment​:
Please wear warm clothes on this trip, such as:
- Woolen thermals (long underwear).
- Warm woolen socks
- Wind- and waterproof clothing (shell layer)
- Beanie or knit cap
- Gloves or mittens

Group sizes:
1-12 participants.

Included in the price:
- An experienced guide during your trip.
- A light meal of locally crafted food, including hot drinks – prepared on a bonfire.
- Snowshoes and ski poles.
- Warm boots.
- Unlimited access to warm clothing such as mittens, beanies, woolen sweaters, woolen socks.
- All necessary safety equipment.
- Lift tickets.
- Head lamp

Not included in the price:
Transport services are not included, but can be arranged on request. Additional costs will apply.

Responsible travel and sustainability:
Wild Voss make a continuous effort in reducing the ecological impact of our trips and activities. We aim to follow the latest GSTC criteria for sustainable travel. As a participant on one of our trips, you should know the following:
- We follow the Leave No Trace principles.
- We make use of zero-emission infrastructure whenever possible.
- Our trips are on foot, skis or snowshoes, causing no emissions and limiting the impact on nature and eco systems.
- Our guide will share knowledge about local culture, sites we visit and local customs.
- We support responsible local businesses.
- Your guide will advocate low-impact travel and raise the participants' awareness of local wildlife.




- We abide by laws and regulations concerning travel in free nature and cultural landscape.

- We seek to minimize waste, and choose products and packaging with long life spans.
Show more
Book now - choose start date and product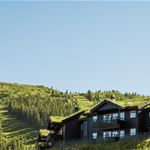 Cabins
Distance: 2.4 km
Stay in modern self service cabins at Tråstølen - our newest cabin area in Voss Resort. The cabins are located uphill in the resort and right next to the ski slopes (ski in/ski out), about 2-3 km from the reception.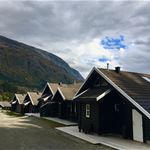 Cabins
Distance: 2.4 km
Cozy cabin area with self-service cabins located right below the ski resort. Bavallslia is the area closest to the ski ticket office and chair lift in Bavallen. The cabins are located 500 meters from the reception.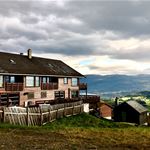 Apartments
Distance: 2.4 km
Stay in modern self-service apartments with the mountains and nature is located right outside your doorstep. These apartments are located on the second floor of the service building in Bavallstunet, 100-500 meters from the ski lift.