Sea Kayaking in Sognefjord - Outdoor Norway
Address: Evangervegen 16, 5700 Voss
Date: Friday 20 sep 2019 - Friday 11 Oct 2019
Show map

Address: Evangervegen 16, 5700 Voss

Join us on a cultural and historical sea kayaking tour to the idyllic Sognefjord.
The fjord is the largest and best known fjord in Norway and the second longest in the world.

The kayak tour starts at Limmesand, paddling through the Arnafjord which is an incredible experience and providing beautiful scenery. We'll visit charming fishing village along the way and Breidfoss (a waterfall that dips into Indrefjord) before finishing the tour at Framfjord.

Trip duration:
7 hours in total including transport and changing time (for Pick-up and departure from Myrkdalen Hotel).*
Approx. 3 hours kayaking

Season:
May 9th until October 12th 2019
Trip schedule departures: Tuesday's, Friday's and Sunday's – Weekly

Pick-up from Voss at our Outdoor Shop: 9:15am
Pick-up from Myrkdalen Hotel: 10am

Pris:
NOK 1250 - Adult
NOK 680 - Kids (born in 2001 and after)

Guest requirements:
Min Age 5 (padling with parents in a double seat kayak)
Normal physical health
Able to swim
Weight limit: 120kg (if you more than that you must contact us first)
Height limit: 210cm ( to fit confortable in the cockpit)

What's included:
– Top quality equipment
– Professional sea kayak guide
– Kayak duo
– Paddle
– PFD (life jacket)
– Sprayskirt
– Splash jacket
– Eco bilge pump
– Transport in and out of fjord
– Kayaking in the second longest fjord in the world

What to bring with you:
– Swimming clothes
– Thermal underwear if cold
– Footwear that you can get wet
– Change of clothes
– Suncream
– Hat or cap
– Sense of adventure

Intinerary:

If you are in Voss, the pick up is at 9am at our Outdoor Lounge Tent located by the lakeside of Vangsvatnet in Voss - Only 100mts from the Train station and Voss Gondol.

You can also be picked up from Myrkdalen Hotel at 10am.


1- Check-in at our outdoor base 9am or at Myrkdalen Hotel at 10am
2 – Gear up at Myrkdalen Hotel
3 – Drive to the fjord over Vikafjell
4 – Safety instructions
5 – Warm-up
6 – Fjord tour
7 – Load back in the car
8 – Drive back to Myrkdalen Hotel and thereafter to our outdoor base.
Show more
Book now - choose start date and product
Cabins
Distance: 3 km
Cozy cabin area with self-service cabins located right below the ski resort. Bavallslia is the area closest to the ski ticket office and chair lift in Bavallen. The cabins are located 500 meters from the reception.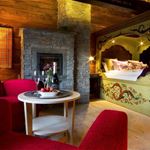 Hotels
Distance: 1.6 km
Store Ringheim Hotel is an old farm that is restored and made into a small and unique boutique hotel.
Apartments
Distance: 3 km
Stay in modern self-service apartments with the mountains and nature is located right outside your doorstep. These apartments are located on the second floor of the service building in Bavallstunet, 100-500 meters from the ski lift.