Guided MTB Tour to Bømoen Forest - Outdoor Norway
Address: Evangervegen 14, 5700 Voss
Date: Thursday 19 sep 2019 - Sunday 13 Oct 2019
Show map
Address: Evangervegen 14, 5700 Voss

Explore the Voss trails in the forest!
A short and excellent MTB-adventure, where we bike for 2,5 hours on flowy singletracks trails and gravel pathways. Bømoen Forest has a large network of trails - and is therefore suitable both for the experienced riders and the new beginners. We tailor the trip to your abilty level.

Intinerary:
1- Check-in at our outdoor base at your trip schedule
2 – Gear up
3 – Quickly warm-up and bike check + adjusting
4 – Riding double tracks (single tracks optional) out of town to Bømoen (3 km)
5 – Bømoen forest tour
6 – Biking back to our outdoor base.
7 – Gear out
8 – Help to water spray to clean the bikes
9 – Drink a cold one, Skål!

Trip duration:
2 h 30 min in total

Season:
May 08th until October 13th
Trip time: 10 am and 02:30pm daily

Prices:
900 NOK - Adult
810 NOK - Youth (born in 2005 and after)
3240 NOK - Family (2 adults + 2 youth)

Guest requirements:
– Min age 14
– Good physical health
– Please inform us of any medical conditions like asthma, epilepsy etc

What's included:
– Top quality equipment
– Mountain bike Enduro - full travel with 140mm suspension and 140mm shock.
– Helmet
– Gloves

What to bring with you:
– Comfortable clothes to bike with
– Snack food to eat during the day (Nuts, fruits, bars, sandwiches for example)
– Drink to keep yourself hydrated
– Thermal underwear if cold
– Windstopper jacket
– Suncream
– Sunglasses with light color lenses for eye protection (if sunny)

Meeting point:
Our operational base is a tent which is located by the lakeside of Vangsvatnet in Voss. Only 100mts from the train station and the gondola.

Show up 10 minutes before your scheduled time at our operational base
Show more
Book now - choose start date and product
Cabins
Distance: 3 km
Cozy cabin area with self-service cabins located right below the ski resort. Bavallslia is the area closest to the ski ticket office and chair lift in Bavallen. The cabins are located 500 meters from the reception.
Apartments
Distance: 3 km
Stay in modern self-service apartments with the mountains and nature is located right outside your doorstep. These apartments are located on the second floor of the service building in Bavallstunet, 100-500 meters from the ski lift.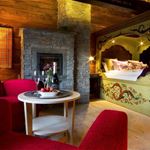 Hotels
Distance: 1.6 km
Store Ringheim Hotel is an old farm that is restored and made into a small and unique boutique hotel.