Introduction to whitewater kayaking, Voss, Outdoor Norway
Address: Evangervegen 14, 5700 Voss
Date: Saturday 22 may 2021 - Saturday 4 Sep 2021
Show map
Address: Evangervegen 14, 5700 Voss

Our Level 1 River Kayaking course is a perfect course for anyone who is willing to learn the fundamental skills of Whitewater Kayaking in order to be able to navigate themselves safely down smaller rapids on – Grade II – rivers.
The aim of this course is to provide beginner Whitewater Kayakers with a fun two days on the river building a solid foundation of basic whitewater kayaking skills.

We will focus on developing your personal paddling skills, teaching you how to read the river, safe river running strategies as well as some basic whitewater safety and rescue techniques.

COURSE DURATION
2 Days/16hrs total

SEASON
May – October

COURSES DATES FOR 2021
May 22 and 23
June 19 and 20
June 26 and 27 (First weekend at Ekstremsportveko)
July 03 and 04 (Second weekend at Ekstremsportveko)
July 17 and 18
August 7 and 8
September 4 and 5

*Specific dates available on request. Minimum 3 participants or payment equivalent.

PRICE
3500NOK
3150NOK Youth (10 years old to 17 years old)

RIVER KAYAK INTRODUCTION COURSE CONTENT
You will usually be in a group of four with one instructor. Meeting your instructor on the first morning provides an opportunity to discuss people's experience and aspirations, which along with the weather forecast and water levels will enable us to plan the day's activity with you.

Day one we will start on flat water or in a pool before moving onto a Grade 1 river section so we can start learning the essential skills and develop your confidence in a controlled environment. On day two we will paddle a river that offers us the best water and at the appropriate grade for the group's needs, this should include some Grade 2.

Whilst on the river we will be able to spend time coaching and developing your personal paddling skills. In addition to this we will be looking at developing your safe river running skills to help you leave the course feeling confident to safely paddle a similar grade of river with friends.

As part of this whitewater safety and rescue is essential, there may be an opportunity to look at a variety of aspects of this during the day as well.

SKILLS TO LEARN
Basic Strokes Leaning & turning
Simple rescue – self & others
River etiquette
Grade 1-2 whitewater
Scouting & river hazards
Reading water
Breaking in & out of the current
Ferry glides
Show more
Book now - choose start date and product
About this activity
Contact person email
Website
Opening hours
Spring/Summer May 10th to June 25th 10am until 4pm daily Mid Summer From June 26th until August 21st 9am until 6pm daily Summer/Autumn August 22nd to October 17th 10am until 4pm daily
Price information
3500 NOK Adult 3150 NOK Youth (10 til 17 y/o)
Apartments
Distance: 3 km
Stay in modern self-service apartments with the mountains and nature is located right outside your doorstep. These apartments are located on the second floor above the reception, 100-300 meters from the ski lift.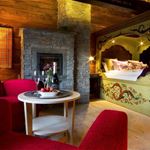 Hotels
Distance: 1.6 km
Store Ringheim Hotel is an old farm that is restored and made into a small and unique boutique hotel.
Hostels
Distance: 731 meters
Located with own beach 800m from Voss station. 4-5-bedded standard room with bunk beds that can be booked privately for 1-4 persons. No extra cost for children from 0-3 years. Rate includes bed linen and breakfast. All our rooms have toilet and shower.